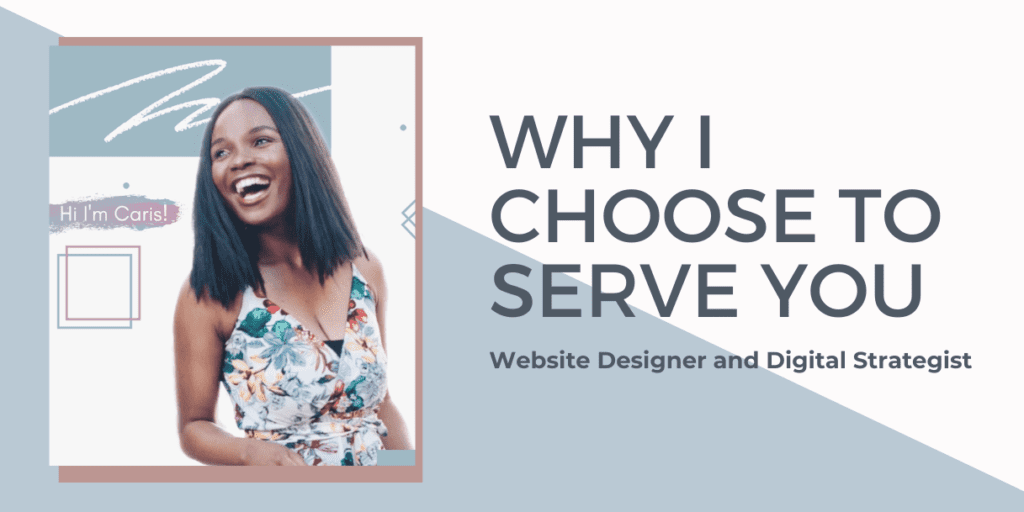 Being a Web designer wasn't always the plan.
A little over a year ago, I pivoted to fully offering Web design services and officially calling myself a "Web Designer". Prior to that, I'd done it solely based on referrals fast forward to 2018/19 and I've had the opportunity to work with multiple #purposedriven business owners.
Yesterday I looked at my portfolio and realized how far I'd come. I was genuinely amazed and so thankful to have been a part of some powerful stories.
Here's a brief back story – I had no intention of becoming a Web designer because, to be honest lots of Web designers exist out there. As a result of thinking like this, I was slow to act.
However, after helping so many business owners; I've realized my clients need me and I cannot allow my thoughts to get in the way of my serving.
I help a very specific group of people. – Seasoned purpose-driven Entrepreneurs (Coaches, Authors, Speakers, Influencers) who lack a digital presence that truly represents their value.
What do my clients have in common?
Designers "burned" them in the past and the thought of even trying to figure out how their current system works is terrifying.
Most of them have been functioning without an online presence that accurately represents them.
They have been in business for years, but along the line, their brand bever evolved and now they lack the confidence to show up with authority
They know they need an upgrade, they are just not ready to bite the bullet.
That's where I come in, I have a technology background and did tech support for many years. I understand how overwhelming technology can be and my goal is to help you understand how everything ties into your business.
I have to say, I never understood why I took the Tech Support route – It was not the original plan. And now it has completely changed how I teach, troubleshoot, and train my clients.
What Results can you expect?
As a result of working with me, you gain a simplified process as well as training. You also gain Clarity in your Value, discern why this Value is important to your audience and create a clear path on how you help your clients get results.
The Clarity Part is huge because it helps me clearly tell your story through your digital presence without the overwhelm. This is achieved through a Partnership. I am not a contractor. I am your Partner.
My goal is to help you look at your business from top to bottom, streamline your process, realize potential revenue opportunities, and change how you think as a business owner.
Does this sound like something that could really help you right now?
Next Steps – Want to work with me as a Website Designer?
Do you have a website and not sure if you need help? I am offering a limited amount of Website Audits to help you understand where your site needs help.
These audits will be heavily discounted for a limited time.
Need a new Website? CLICK HERE to schedule a call.
I only take on 2 clients for a 6 – 8 weeks time span schedule a call to find out my availability.