As a web designer, I started designing sites by using templates to help my clients. These were often heavily customized to fit the client's needs other times not so much.
I still have a package that offers newbies the opportunities to get online using a niche-based template just to help them get started and go online.
On the flip side, if you have been in business for years and consider yourself an expert in your field; you need something that helps you stand out. You need a site custom-designed and specifically created to match your Brand, match the value you offer, and appeals to your Target Audience.
A custom website can cost anywhere from $3,000 to $10,000 and a new business owner most times can't afford this and if you are not able to comfortably afford this, it is OK to start with a DIY, or a template route before going the custom design route.
Now let's get into it. If you are experiencing any of these, it is time to for a custom website:
You have become an expert in your field: When you have been in business for a while, a lot of things now come to you easy. You understand your business, you know how and where the money comes in, you thoroughly understand your clients and have been successfully getting them solutions and breakthroughs. At this point, your business is no longer through the trial and error phase so it is easy to stick to a new design that may not need a complete overhaul anytime soon. You are also in a good place to scrap everything you currently have and design a site that matches your expertise and attracts the caliber of clients you serve.
Your current site no longer serves you, and you have no idea how to manipulate it to fit your needs: This is especially true for seasoned coaches who have been in the industry for several years. You don't remember why you made certain choices, you don't remember how certain things were configured and you honestly do not have the time yo sit around fiddling with your website.
Your business is doing well enough to make an investment that pays you in the long run: When we all start out, we mostly don't have the budget for a lot of o things, so we do what we can with what we have. But eventually, you need a digital presence that builds trust with your clients, especially as a high-ticket coach. If you are asking for $3,000 to $10,000 for your programs and your digital presence looks like you still use Myspace; you're subconsciously telling your clients that you don't invest in yourself. Why would they give you that much money?
If you find yourself in any of the positions lifted above, and you know your website doesn't match up; it's time for a Custom Website Rebrand. and I would love an opportunity to help you create this.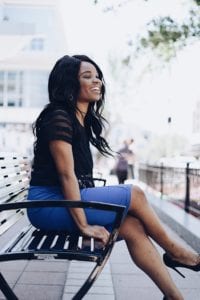 Hi My name is Caris, and I'd love an opportunity to help you go through your Website rebrand process.
You can learn more here, or click here to schedule a call. Let's see if we are a fit.
A custom website design can be a huge investment, and you need to be sure this is what you NEED right now. Be sure you are ready for the commitment (time and money-wise) before embarking on this journey.
If you are not ready, that's perfectly OK. You will know when the time is right to make the switch and I hope we can work together when you are ready.