I see this a lot of times when clients either already have a Wix account and can't decide if to move platforms. Other times they can't decide the best platform for their new site. Hopefully, this post helps you clear up a few things.
WordPress: If you are looking to build on a platform that scales with you as you grow, WordPress is the platform for you.
Just like Wix, you are able to get templates and go the DIY route. with limited customization. However, WordPress allows you to build a truly custom site that is specific and unique to you and your brand.
It can be a little difficult to learn and may not be ideal for a DIY.
You will need to host your site and domain on a reputable platform to keep your site online
Wix: DIY friendly website builder. They also keep everything in one place so your hosting and domain can be managed with them
If you don't know much about tech and want to whip up something real quick, wix is for you.
Although you can make changes here and there it doesn't give you a truly customized site
So! Here are just a few things to think about when deciding what platform you want to use for your site.
If you find that you are ready for a New Website and Not sure what next, I would love an opportunity to help you create a solution that works best for you.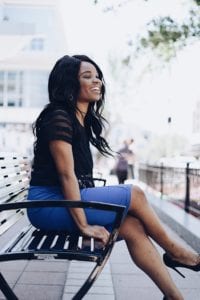 Hi My name is Caris, and I'd love an opportunity to help you go through your Website rebrand process.
You can learn more here, or click here to schedule a call. Let's see if we are a fit.
A custom website design can be a huge investment, and you need to be sure this is what you NEED right now. Be sure you are ready for the commitment (time and money-wise) before embarking on this journey.
If you are not ready, that's perfectly OK. You will know when the time is right to make the switch and I hope we can work together when you are ready.