If your website design seems outdated or you're not sure if it's time to refresh your site, chances are your visitors feel the same way. It could be worth investing, considering you may be losing customers and profits. Updating a website design is an important part of keeping the content fresh and engaging for all users.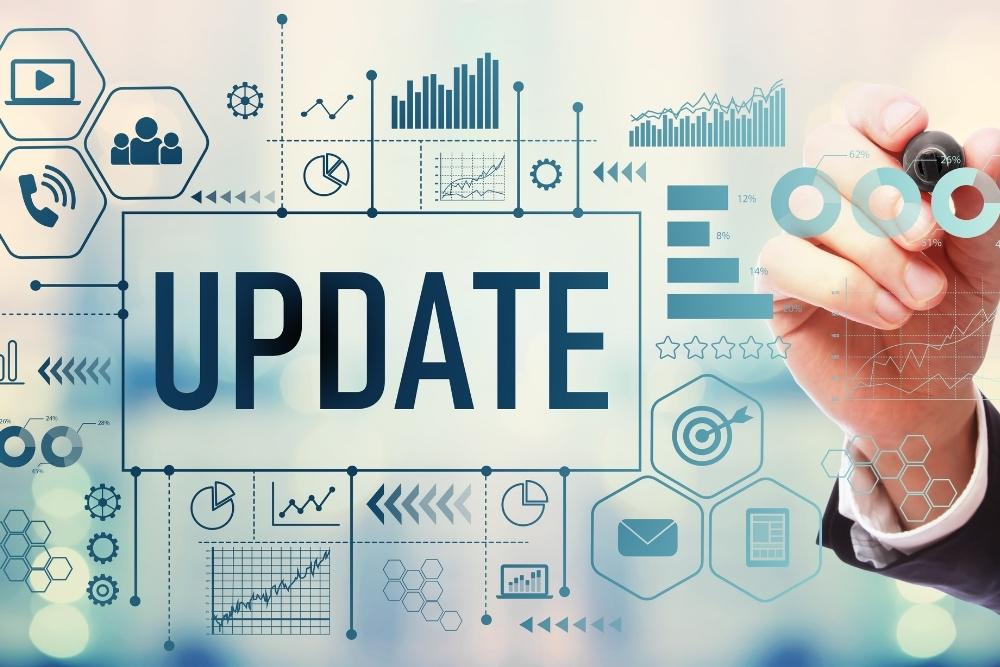 Here are some tips to help you decide when it's the right time to refresh your website design.
1. The design is no longer relevant or current
A really good way to determine if your web design is outdated is by visiting some of your competitors' websites. If you notice that your site looks very similar, then it might be time to consider a re-design. Also, updating your web design will help you keep up with the latest trends in mobile and desktop design. Many companies update their website for SEO reasons, but a big reason people update is because it looks too dated or boring and no longer represents the company's ideals or brand identity.
2. Your website design is not user friendly
Keep in mind that if the design is not user-friendly, then you'll have to hire a web designer, who will create an entirely new layout for your site. They might even suggest using an HTML or WordPress platform instead of other platforms. This way you can be sure that the new layout will be very user friendly and include all the features you need.
3. Your website design cannot respond to changes in industry practices (e.g. increased use of mobile devices)
People are increasingly turning to their smartphones, tablets and computers these days to access information. Your website needs to be updated in order to keep up with these changes. It's great if you can predict changes in your industry, so that you know what kind of work you'd need to update your website design for the future.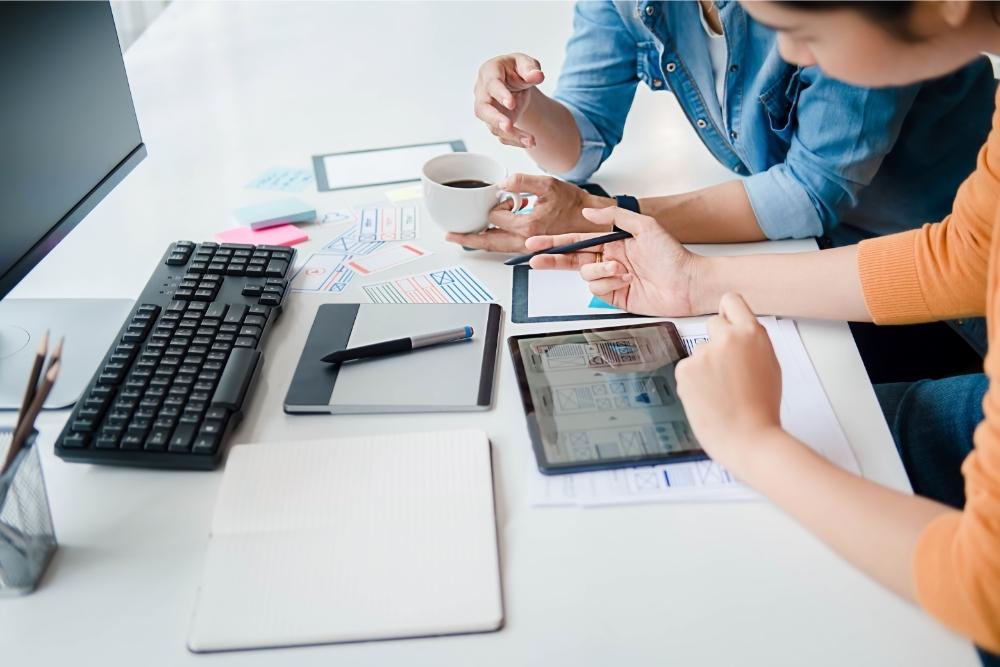 4. Your website design is outdated or difficult for your visitors to navigate and access content (e.g. too many steps)
If your site visitors struggle to find the information that they want, then they will quickly become frustrated and possibly leave the site altogether. You need a page that is easy to find, easily navigated and simple to use. So, it's a great idea to have a site that is easy to navigate and access.
5. The privacy policy on the site is not updated
If you have a privacy policy on your website, then that means that you need to make sure everything is updated when you update your design. You could also choose to keep your privacy policy up-to-date in line with current legislation so that you are still compliant with current legislation and laws. So, it's really important to keep an eye on the codes and compliance issues which may affect your site. This will help you get visibility into what's happening in the industry and keep track of any potential risks or new rules or regulations.
6. Your site is not easy to find or no longer relevant or current enough
If you can't find your website, then that means that website visitors also have issues finding your site. This means that you have a problem with your website and it needs to be fixed. You should keep your website updated with the right information so that it is relevant and easily visible to everyone, including search engines. Although keeping up-to-date can be time-consuming, it will help you attract new traffic and increase sales.
Benefits of consistent design
On a basic level, consistency helps visitors focus on your site as opposed to other sites that have entirely different designs. It's easier for users to navigate your website: they can find the things they want by knowing where they are in the layout in relation to elements like images and calls-to-action.
Consistent designs also help improve the overall quality of your website. For example, if you want to improve your search engine rankings and increase traffic, it's a good idea to make sure your design is on-brand. For example, many retailers look at what their competitors are doing and try to create similar designs… but it doesn't always work as planned. If you follow another company's success, then you'll have a tough time building your own brand identity.
Finally, consistency can lead to higher conversion rates with visitors who feel that they've come to the right place. If they're looking for a phone number and they find it easily, they'll feel relieved and will be more likely to complete a transaction. The same goes for any contact information that you want to share with your customers: a consistent design means that users can always find it – even if it's on the bottom of your site's homepage!
Whether you're a large corporation or a sideline business, you need web designers to update the website for your brand. It is easy for them to find keywords and target consumers with them. Alongside this, they offer their own marketing strategy to get attention from potential customers.
Web designers examine the target market's needs and come up with attractive solutions that make it easy to interact with clients on a daily basis.
A web designer has a creative approach to every project he takes on. He has the ability to attract potential customers and convince them to become clients. The best part is that there is no size limit for your business and it doesn't matter what industry you are involved in. If your website does not match today's standards then you're going to lose out on new clients, people who are interested in working with a brand that keeps up-to-date with modern trends.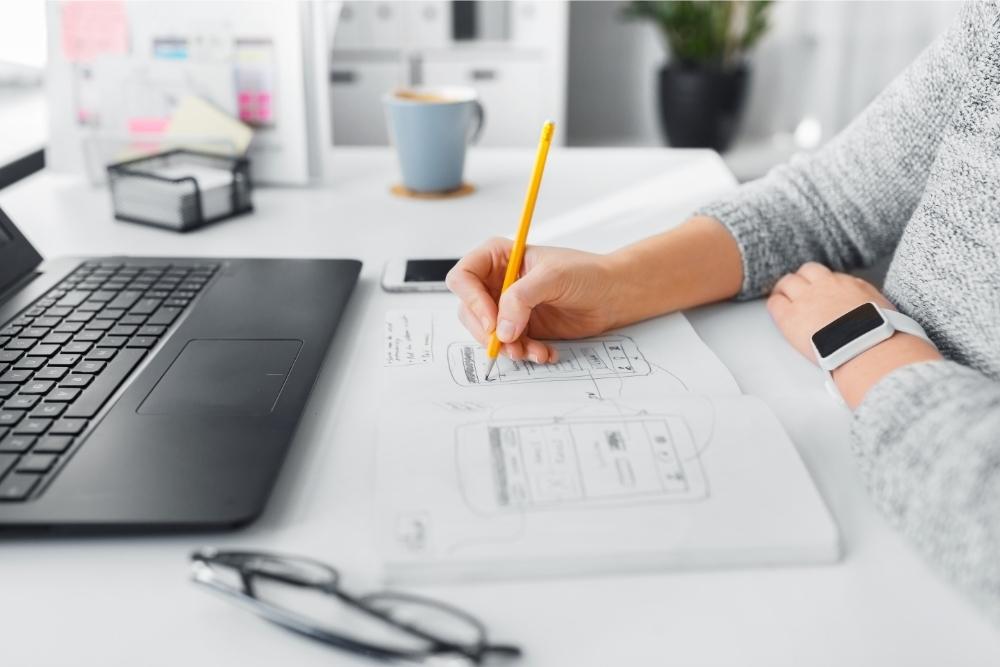 The web designer will also work on your project with a specific objective and that is to improve the way your website is functioning. They will study your current website and come up with creative ideas that not only attract your potential customers but also keep them coming back for more. If you don't have a spare budget to hire a visual design company then these are the steps you will have to take in order to make sure it is possible for someone else to update your website:
Identify what kind of clients you want to target.
Choose the products or services that you sell and decide on the most appealing ones as well as their competitive advantages.
Write down a list of keywords related to those specific services and products.
Research the keywords' popularity in the internet and how they will be applied to your website.
Takeaway
So, how often should you update your website design? As often as necessary to keep it looking fresh and new. This may mean updating your site every few months, or only once a year. It all depends on your industry, the look of your current website, and how quickly web design trends change. If you're not sure whether it's time for an update, contact us today and we can help you figure out what needs to be done. We offer a wide range of web designing services that will help keep your website up-to-date and looking great!